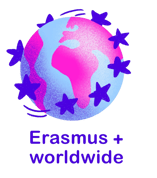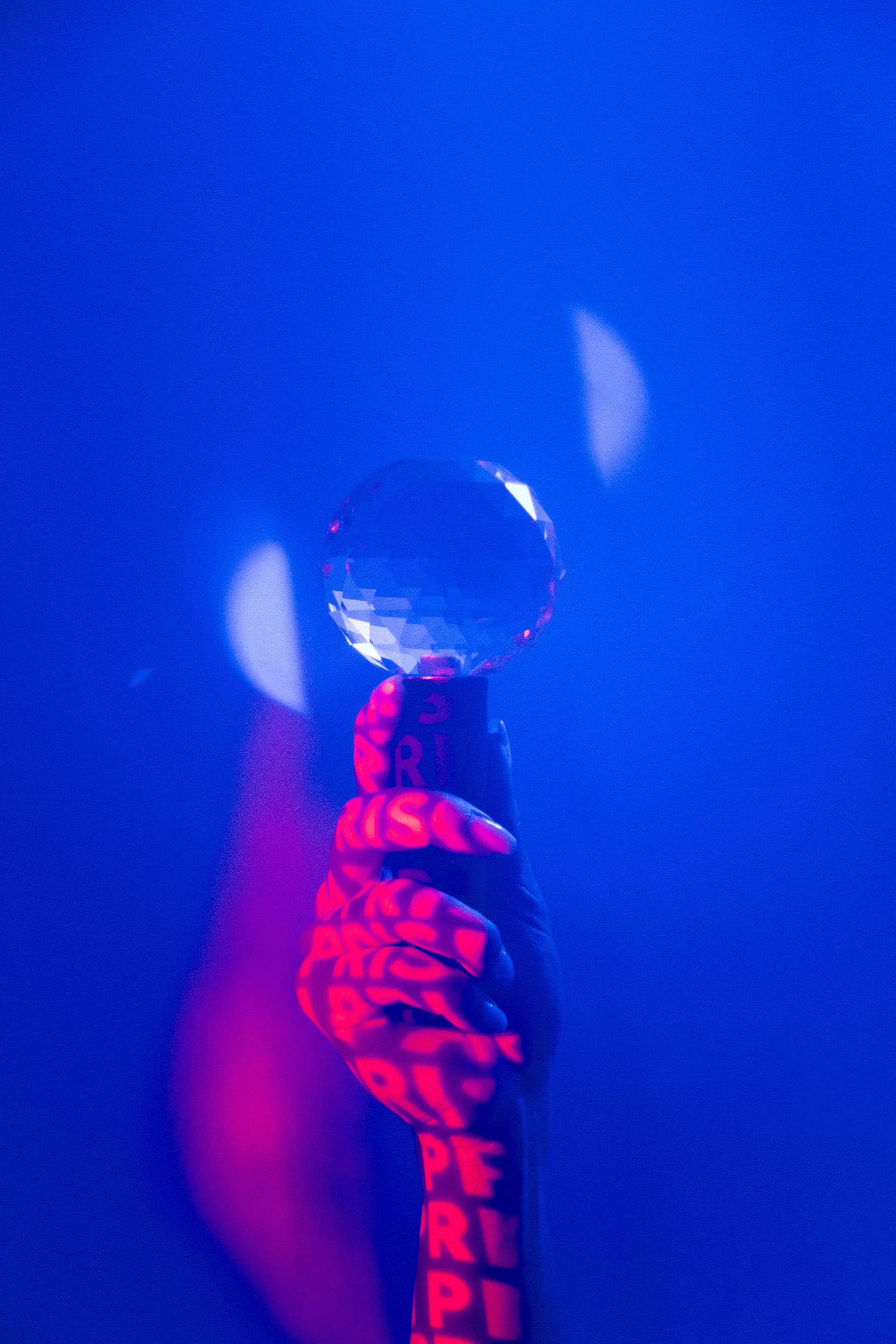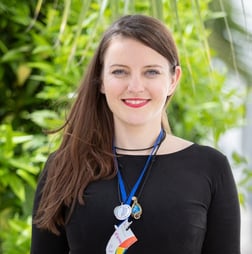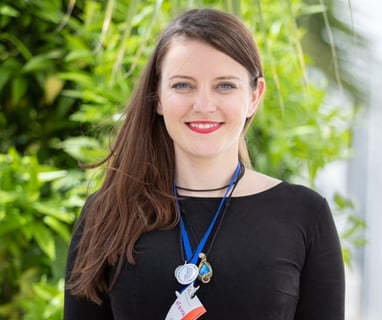 Neringa Tumėnaitė
General Coordinator & researcher
PhD student - SOAS, University of London
Neringa is a Lithuanian Human Rights educator and an expert of Youth, Peace and Development and the Director of Humanity Consulting. She is currently pursuing PhD at SOAS, University of London, where her research focuses on advancing youth participation in the decision making within the Euro-Mediterranean partnership. Neringa has led several forums in Asia, MENA and Eastern Africa, bringing together CSOs, entrepreneurs, activists and institutions (EU, AUC, UfM, ASEAN, Ministries) to facilitate youth-led policy recommendations on Education, Peace and Climate Action. Neringa has previously served at the Advisory Council on Youth of the Council of Europe, where her work focused on advancing North-South cooperation. She is currently a member of the Pool of European Youth Researchers at the EU-Council of Europe Youth Partnership, where she has recently published a Sustainability Checklist on Greening the Youth Sector.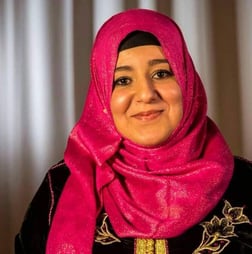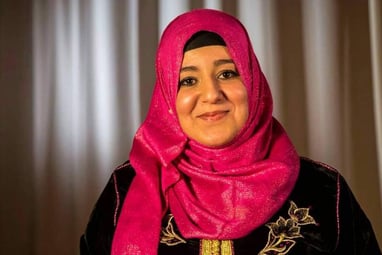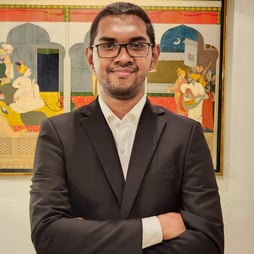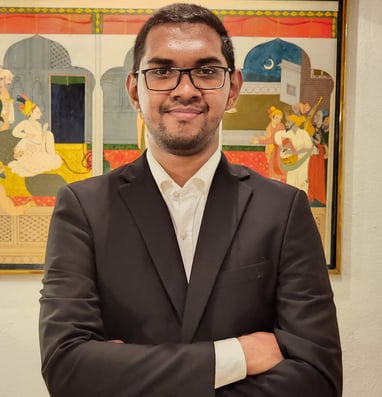 Khadija Tirha
Communications Coordinator
Khadija is an Afro-European youth worker, born in Morocco and raised in Italy. A passion for international cooperation since her university years has led her to join different international organizations dealing with solidarity and international cooperation, youth advocacy, peace building, intercultural dialogue, interfaith dialogue and global citizenship education. She has participated in numerous national and international youth forums and summits representing Italy. She also received an International award as the «Young European Volunteer 2017» recognised by the Italian federation FOCSIV (Federation of Christian Organizations for International Volunteer Service). Khadija holds a double Master's degree in International Relations of the Mena Region and Comparative Analysis of Mediterranean Societies between University of Turin and the School of Governance and Economics (EGE Rabat) in 2020. She is a youth delegate at the Council of Europe, a peacebuilder in ACWAY Movement, a Young Change-Maker MEM (Middle East Mediterranean) Summer Summit and a Global Shaper at the World Economic Forum's Global Shapers Community. Recently She was selected as a «Center for Women, Faith & Leadership Hybrid Fellow 2022» at The Institute for Global Engagement (IGE) in the US.
Mahees Ahamed
Training & Digital support
Citizens - Founder & Executive Director
Mahees Ahamed is an enthusiastic youth leader who has embarked on a multitude of successful ventures with over half a decade of experience and excellence in various fraternities. He is a youth empowerment advocate bagging multi-sectoral prowess and professional acumen. Rendering yeoman services to the field of community development since 2016, the cornerstone of his success is attributed to inclusive approaches adopted in youth participation. Having imparted his know-how to numerous organizations in the capacity of an active youth volunteer, he have laid a staunch foundation establishing his own brainchild 'Citizens' that, within a brief spell of time, propelled to limelight earning its credit as a vibrant movement driven to underscore and empower young agents of change by integrating and aggregating constructive youth empowerment and peacebuilding engagement well across and far beyond Sri Lanka.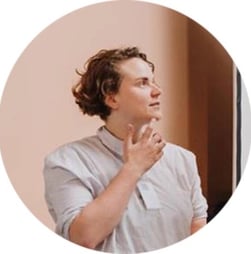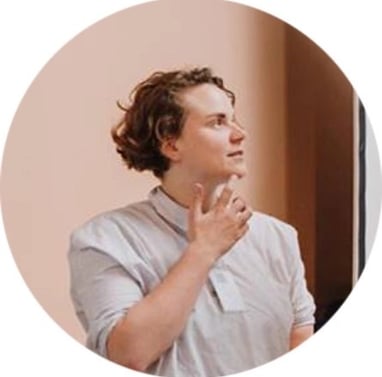 Coline Robin
Illustrator / Graphic Recorder
Coline Graphics
Coline Robin is a French graphic recorder, illustrator and artist. After studies in architecture in Paris and Istanbul, she started to work as a freelancer designing tailor-made visual solutions for her clients. Since 2015, she worked with NGOs, European institutions and private companies always using drawing as a tool for better understanding. She specialized in the topics of environmental justice, gender equality, human rights and youth work. She has worked in various countries in Europe and the Middle East. Now based in Berlin, she is working in French, English and German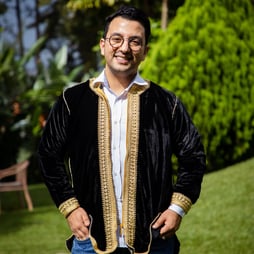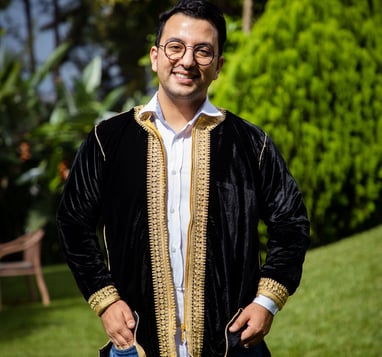 Hatim El Otmani
Trainer - Youth participation
Atlas4dev - Founder
With his strong belief that it is only through co-leadership that the world can face the 21st Century issues, Hatim is leading a grassroots change in his country as a President of Atlas4dev, a youth-led NGO. As UN SDG Action Campaign Award Winner as best mobilizer in 2018, and an Ambassador of the Royal Initiative the African Youth Climate Hub, Hatim remains very engaged in the youth community. He leads and inspires youth to be a catalyst of change. He has an extensive experience in project management, mobilization and has led many initiatives in Morocco, such as the 2063. Academy project aims to promote the African Agenda 2063, and also make youth part of its achievement by taking local-based actions. The project has impacted more than 700 youth across the continent. Hatim defines himself as a young change-maker who is Moroccan by birth but African by heart.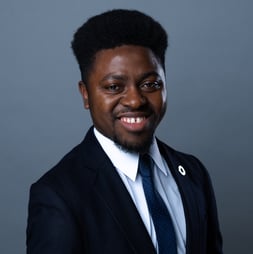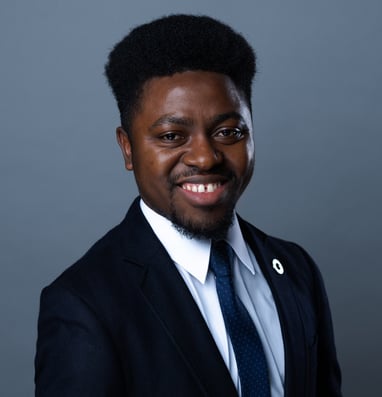 Richard Francis Apeh
Trainer - Fundrasing
Richard Francis Apeh is a youth policy expert with many years of volunteering in youth sector work. He has been a strong advocate for youth rights and meaningful youth engagement in public policy development and implementation. He is a human rights educator, peacebuilding expert and an advocate of Action for climate empowerment. He has been a regular speaker and moderator at many international fora. He is also an international trainer of Ethics Education; an intercultural programme on learning to live together (LTLT) since 2017 as well a trainer on Education for Peacebuilding and prevention of Violence programme of UNESCO IICBA. He has consulted for many governmental and non-governmental organisations including Arigatou International Geneva, DG INTPA of the European Commission, a member of the North-South of the Council of Europe pool of Experts on Youth Cooperation, and an independent consultant with Humanity Consulting. Richard brings many years of experience in peacebuilding work, transformative Education, programme monitoring and evaluation.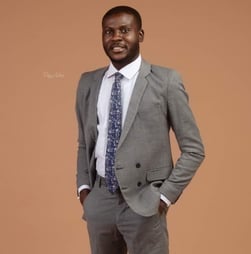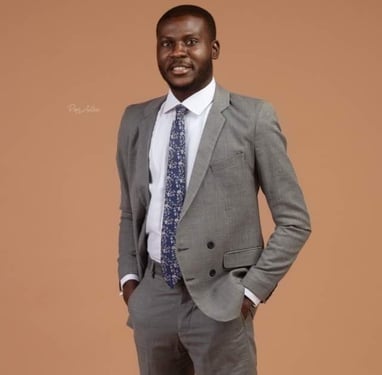 Damilola Oguntade
Trainer - Climate Justice
Next Gen. Global Frontier - Founder
Damilola Oguntade is an Erasmus Mundus Fellow in International Law of Global Security, Peace and Development. He is a new generation global leader pioneering the Next Gen. Global Frontier, an initiative seeking to position youth at the centre of new thought leadership and responsibility for bridging the implementation gaps in international law and sustainaibility frameworks. He is also an advocate for a 'people-owned and youth-centred' EU-Africa partnership on development cooperation, energy and climate action under the auspices of the United Europe.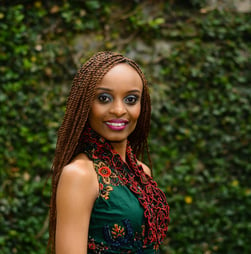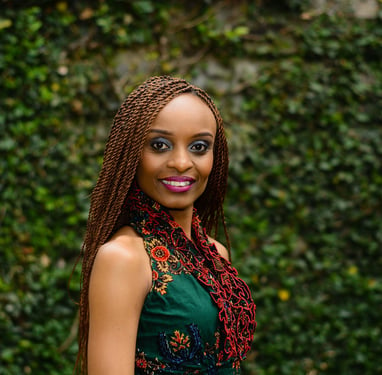 Lina Mkoji
Trainer
Humanity Consulting - Consultant
Lina is an Erasmus Mundus alumni with leadership experience in EU-funded students and alumni networks where she advocates for inclusion and diversity in various educational programmes, such as Erasmus+. She is interested in enhancing effective participation and influence of African youth in policy and decision making processes, paricularly in education and climate. She also possesses experience in volunteering and youth outreach activities with various higher education institutions and organisations including Save the Children Somaliland, CARE Somalia; Adventist Development and Relief Agency (ADRA) Somalia, Adam Smith International (Somalia) and European Delegations to several countries in Eastern Africa.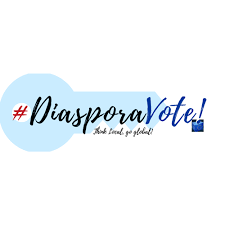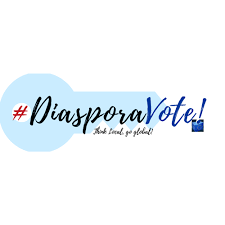 Celine Fabrequette
Trainer
#DiasporaVote! - Founder
#DiasporaVote! was created in 2018 to counter the lack of recognition and adapted regulations towards the issues faced by ethnic minorities at EU level. Our goal is to encourage racialised individuals in Europe to show interest in the development of EU policies and be the voice of their community at a higher level.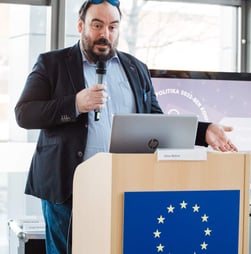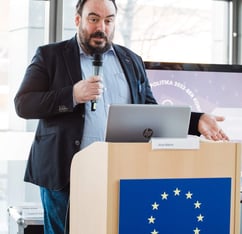 Josa Balint
Advocacy Expert
Director of UNITED for Intercultural Acton
Bàlint works in the nongovernmental sector since he was allowed to work. He holds an MA in political science, with a special focus on Civic Society. He worked as educational program coordinator and intercultural trainer for his organisation for over 12 years, managing over 300 national and 100 international trainings and worked in diverse projects for other Ngo-s, companies and Institutions. He published several articles and a couple of training handbooks.
Hanadi Abu Jazar
Co-repperteur
OCEANS Network /Projects team
Hanadi Abu Jazar is an Alumni of Erasmus+ Academic Exchange Program, with great experience in youth and volunteering works with various local and international organizations. She has participated in many of youth academies and forums. Also, she is highly interested in community development, youth advocacy, gender equality, cultural diversity, human rights, and peace building in Palestine.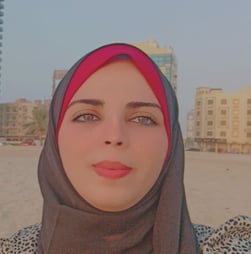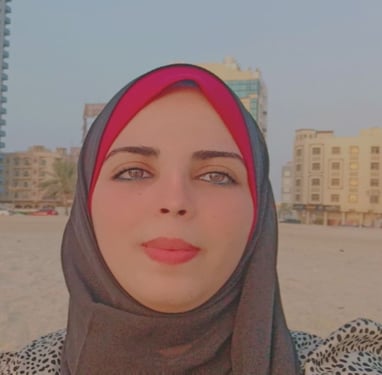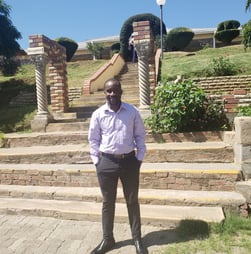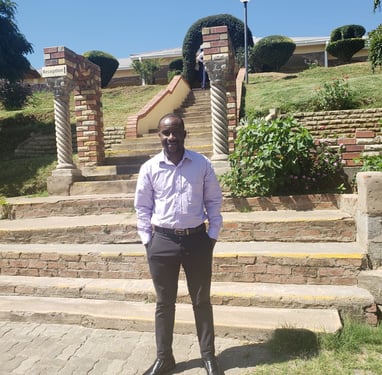 Felix Kwabena Donkor
Liaison
African Students and Alumni Forum (ASAF)
Felix Kwabena Donkor is a post-doctoral fellow at the College of Agriculture and Environmental Sciences (UNISA), South Africa. He is a product of the Erasmus Mundus Joint European Masters in Environmental Sciences (JEMES), jointly run by Techniche Universitat Hamburg (Germany),University of Aalborg (Denmark), Aveiro University (Portugal) and Universite Autonomia Barcelona(Spain). Felix completed his PhD in environmental sciences from the School of Animal, Plant and Environmental Sciences (APES), of the University of the Witwatersrand (South Africa), where he was the post-graduate chairperson of the school. He served as President of the Erasmus Mundus Students and alumni African Chapter and as well as the African Students and Alumni Forum (ASAF).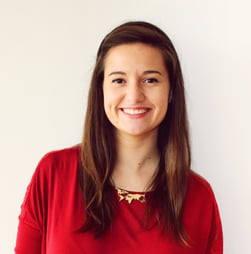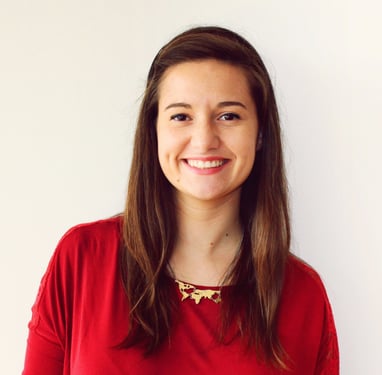 Mila Lukić
Liaison
Western Balkan Alumni (WBAA)
National Representative, Serbia Chapter
Mila is a passionate youth activist from Serbia who has been involved in youth work and youth organisations since 2013. She was the President of the Board of the National Youth Council of Serbia and is currently a youth representative at the Advisory Council on Youth of the Council of Europe as well as an Expert Member of the national Advisory Youth Council of the Government of Serbia. Apart from this, she has been a youth delegate to the events organized by the European Commission, the UN and the European Youth Forum. She joined WBAA as a former Erasmus Join EU-SEE Penta and Erasmus Mundus alumna having been part of a student exchange during her Bachelor studies and having obtained a master's degree from the universities in Kolding (Denmark), Ljubljana (Slovenia) and Girona (Spain).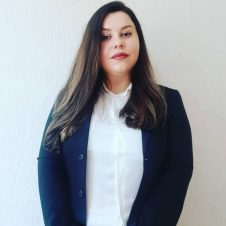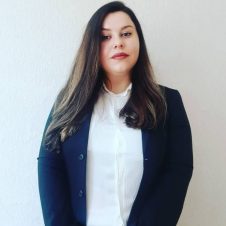 Jonida Mersinllari
Co-Liason
Western Balkan Alumni (WBAA)
National Representative, Albania Chapter
Jonida Mersinllari is an IT enthusiast and software engineer born in Korca, Albania. She has pursued a B.A. in Business Informatics at the University of Tirana followed by an M.A. in Software engineering at Sofia University and six years of professional experience as a software engineer. Passioned and curious, Jonida has been involved in the WBAA community since the first stages of its development - as an active member, head of the WBAA Communication & IT team, and a board member since June 2021. Passioned about teaching and mentoring, she believes that electronic learning would transform the educational system, revolutionizing the learning patterns we know nowadays. Jonida is a supporter of animal rights, enthusiastic about traveling and experiencing new cultures.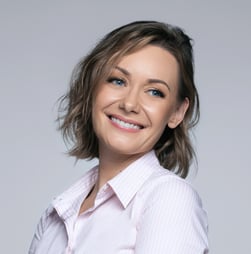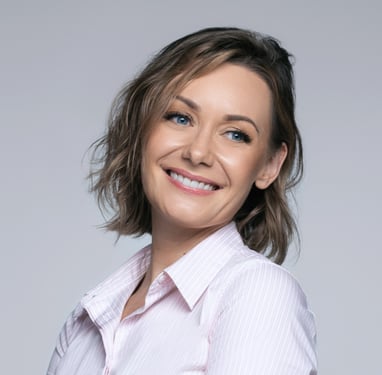 Raimonda Kostiuskeviciute
Expert Speaker / Coach
Partner/Business Coach
Raimonda is a pioneer Fundraiser in Lithuania. With more that 18 years of sales experince for past 6 years successfully merging Business Coaching practice with Fundraising activities and helping NGO's such as SOS Children's Villages Lithuania, RED NOSES Clown Doctors Lithuania and other local and international organizations build their succes stories.